Yeah, that's her name is a bit of a lie. She is not ugly in the slightest. In fact, she is probably one of the more beautiful girls on StripCamFun right now.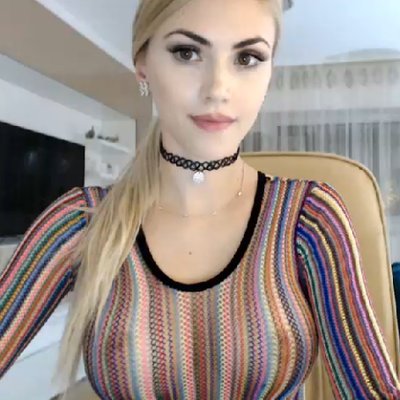 Uglyblonde is a 25-year-old blonde from the Ukraine, although her primary language in chat is going to be in English. She speaks it incredibly well too. In fact, you are going to be hearing a lot of her talking, as she really loves to make sure that the people who are kicking around in her room are going to be entertained. She talks about just about everything you want too. This includes a ton of talk about kinky shit, as well as some geeky shit. Honestly, even if she does not take off her clothes, you are going to enjoy watching her. 
You will be pleased to know that Uglyblonde in a professional cam girl. This means that she will have invested heavily in the cam equipment that she is rocking. This means that you are going to be able to see and hear everything that you want on camera. There is no need to worry about her cam being blurry or the audio cutting out, an issue that you may see on other cam girls, which is amazing! 
Because she is from Eastern Europe, you will find that the prices that she charges are going to be a little bit more affordable than some of the other people on the site too. In fact, she has some pretty decent tip levels. She is one of only a few girls I have seen on camera who is willing to give you her cell phone number for not a whole lot of cash at all. Now, I don't know what receiving her cell phone number entails, but I have no doubt that it is going to have a decent phone conversation or some hot texting thrown in for good measure. 
She, of course, has a decent Lovense buried inside of her at most times, and it is not going to take a lot of cash on your part to set that Lovense off and have you starting to have a ton of fun with her. She seems to receive a lot of tips here, and you are all going to be able to see some decent bating and some loud moaning when she gets really turned on…and that is going to happen a lot! 
As I said at the start; this is not a girl who is ugly by any stretch of the imagination, and I can't help but feel she has put that in her name so that a ton of people could just turn around and say that she is beautiful. Not that I give a fuck about that, because she genuinely is beautiful and she deserves each and every compliment that ends up being thrown her way. 
Hopefully you catch her live, cos you are in for a world of excitement.